This web site is for…
・Those who want to start playing guitar
・People who have bought a guitar but don't know where to start
・Those who want to know how to arrange music with playing and vocal accompaniment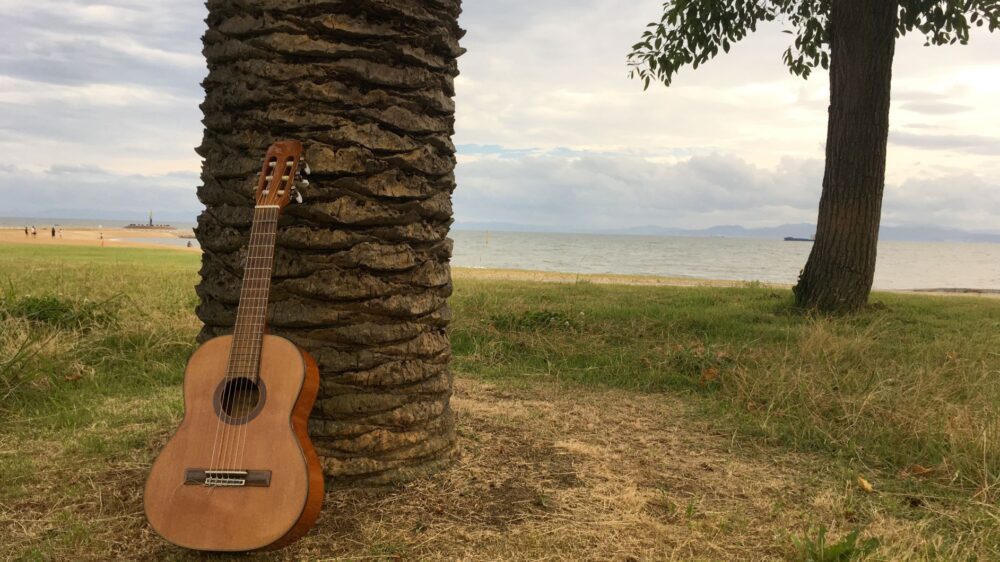 This blog summarizes guitar practice methods and information.
It mainly contains articles for beginners about playing and singing, but also includes arrangements using chords used in jazz. Not only those who have started playing the acoustic guitar, but also those who have started playing the electric guitar, will find it helpful to learn the tricks of playing the guitar if they start by playing and singing.
I will try to make this blog as easy to understand as possible so that anyone can work on it, so please keep reading.
<Contents>
◆Guitar basic course I
<Summary>
First practice menu after buying a guitar
(Approximately 1 month)
<Article>
4.Learn to play chords with the code table (diagram)
5.Try playing the chords (G, D, A)
6.Try playing a simple chord progression (song)
7.Try playing the F chord in the abbreviated form
8. Recommended practice songs for guitar beginners
9.Try playing the Bm chord in the abbreviated form
◆Guitar basic course II
<Summary>
Stroke (right hand movement)
<Article>
1.Basics of stroke (right hand movement) About the three types of patterns
2.8 beat basic pattern 1
3.8 beat basic pattern 2
4.8-beat songs with 8-beat strokes
◆Guitar basic course Ⅲ
<Summary>
Left hand strengthening
<Article>
1.How to hold the F chord/Tips for holding it
2.Valley chord (B, Bm, B7, Fm, F7, chord)
3.Tips and practice methods for changing guitar chords
4.Tips and practice methods for changing guitar chords (for 8 beats)
◆Guitar basic course Ⅳ
<Article>
1.16 beat stroke
2.16 beat stroke & accent
◆Information for guitar beginners
・Points on how to choose an acoustic guitar for beginners and 10 highly rated guitars
・What you need to start playing the guitar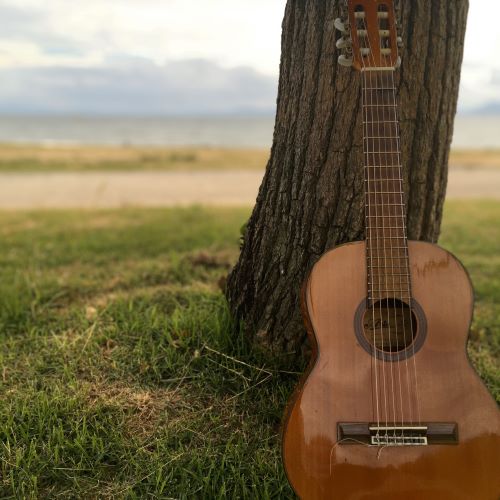 ◆ Guitar arrangement explanation
Jazz chords that can be used as accompaniment for playing and vocals
Jazz chord 1 (major type)
Jazz chord 2 (minor type)
Jazz chord 3 (seventh type)
[Arrangement] How to easily arrange it in a jazz style
◆Guitar/Related product information
・[High Cost performance] VOX PATHFINDER10